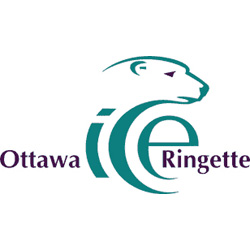 5
Sarah-Lynne Begin (C)
Ottawa Ice
| | |
| --- | --- |
| Name: | Sarah-Lynne Begin |
| Number: | 5 |
| Position: | C |
| Shoots: | L |
| | |
| --- | --- |
| Height: | 5'7 |
| Age: | 21 |
| Home town: | Ottawa, ON |
Biography
If you could describe your personality in one word what would it be? I would describe myself as caring

Have you played any other sports? If so, which one(s)? Yes, I have played multiple other sports such as hockey, soccer, ultimate Frisbee and many other school sports

What was your favourite subject in school? In school, my two favourite subjects was math and gym

What is the place you would like to visit the most in the world? I would love to visit Australia.

What is your favourite t.v. show? My favourite t.v. show would be Cake Boss

If you could be a superhero who would you be? I would be invisible girl from the Incredibles.

What book are you currently reading? I am currently reading The Hunger Games

What age did you start playing ringette? How did you start? I started playing ringette at the age of 6 because my cousins also played

If someone was wondering whether or not they should play ringette, what would you say to them? If I encountered this, I would definitely tell them that they should play because it is a great game, you will meet many new friends and it is so much fun!

What do you think ringette would look like in 20 years? I think if ringette keeps up the way it is now by the tournaments ran, the many different levels and teams it could possible make it into the Olympics which would attract more people to play.

Who is your favourite sports athlete and why? My favourite sport athlete is Christine Sinclair because when she is playing soccer, she is always giving 100% effort; she has great determination and is a great leader which inspires me.