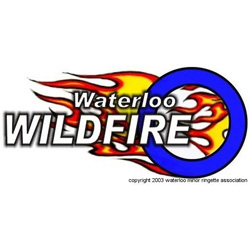 23
Kelsey Youldon (F)
Waterloo Wildfire
| | |
| --- | --- |
| Name: | Kelsey Youldon |
| Number: | 23 |
| Position: | F |
| Shoots: | L |
| | |
| --- | --- |
| Height: | 5'8 |
| Age: | 25 |
| Home town: | |
Biography
Kelsey has been playing ringette for 20 years and this is her sixth season playing in the NRL. Kelsey's major accomplishments in ringette include being on Senior Team Canada 2014 and 2016, Team Ontario, Canada Winter Games Gold Medalist 2011, and Team Canada East 2009.
When she isn't playing ringette, she is probably relaxing, working out or sleeping. She also enjoys hanging with friends, going shopping or grabbing a coffee. She loves going for hikes and exploring.
Before a big game, Kelsey tries to eat a routine meal – something she knows her body responds well to (example oatmeal or rice cakes with peanut butter). She likes to hang out with her teammates, listen to music, warm up, and get pumped up as a team.
Her favorite quote is "Keep some room in your heart for the unimaginable" – Mary Oliver.
Kelsey's loves country music including Lee Brice, Jason Aldean, and Dierks Bently. Her favorite movies are Taken, and The Replacements, and her favorite TV shows are Scandal, and How to Get Away with Murder.