Introducing the Rive-Sud Révolution
---
---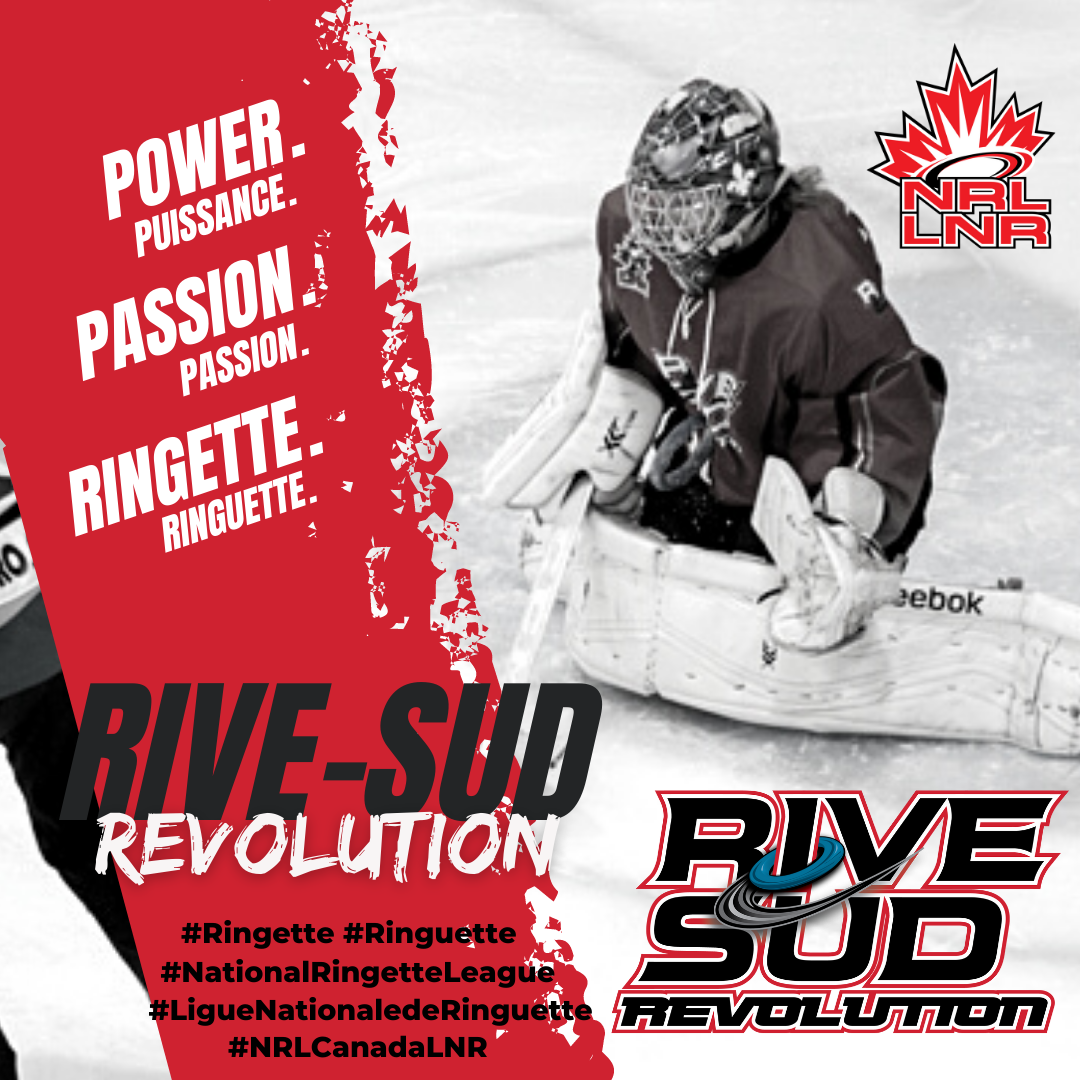 ---
Introducing the Rive-Sud Revolution!
We want to set our national league on a pedestal, to encourage young women across the country to become more physically active through a unique sport they can truly call their own.
We want you to get to know our teams! We are delving into a series with each our elite clubs to allow you a peak behind the curtain to learn more about them.
Rive-Sud Révolution has existed since the creation of the National Ringette League in 2004. Since then, the team has improved greatly but has not yet participated in a CRC. The 2022 Calgary CRC will be a first for the Revolution. Although the team is based on the South Shore of Montreal, only 7 players reside in that region. The other players live within the Lac-Saint-Louis region (6), the Montreal region (2), the Laurentides region (1) and the North Shore region (1). The 17-player roster includes 12 players who previously have played at Canada Winter Games, 5 players who have played on the Junior National Team and 3 players that have played on the Senior National Team. The average age of the players stands at 24. They are hoping that their dedication & tight bond will help them push through the season and perform at CRC.
• Every season when the team travels by bus to New-Brunswick or to Toronto, they watch the 3 Pitch Perfect movies. Some players have now watched them more than 5x each
• For the last 2 years, the team has held a costume party
• One of the goalies is always late… Can anyone guess who?!
• The team has post-game/practice shower acapella group
Follow along with the Rive-Sud Révolution on their social media channels.
Instagram - @ rivesudlnr
Twitter - @ rivesudNRL
Ringette Canada is excited to be sharing a featurette on each of our NRL Teams. Please stay-tuned to learn more about your favourite squad.